Widespread Panic released the new single off their upcoming album today.
Click here to listen
or
click here
to download.
The song is "Up All Night." It originated from John Herman (keys), and then received further band input. Background vocals are sung by the same three-person group that backed Al Green on all of his great soul hits, and a horn section (part of which played on the Wilson Pickett classics) honks throughout.
— Terry Manning, Music Producer/Engineer
I personally like the song and it seems Panic took a different direction with this one. I had heard the song played by John Hermann solo before hearing this one. You can tell it has been added upon significantly and polished since it was first played. It has a Motown feel to it. Panic has been down that road before and it doesn't seem that they will shy away from that type sound anytime soon. I'm eager to hear the entire album. This may be the only song on there that has seen the light of day. It is supposed to be all new material, not road tested. The album should be in stores some time in November.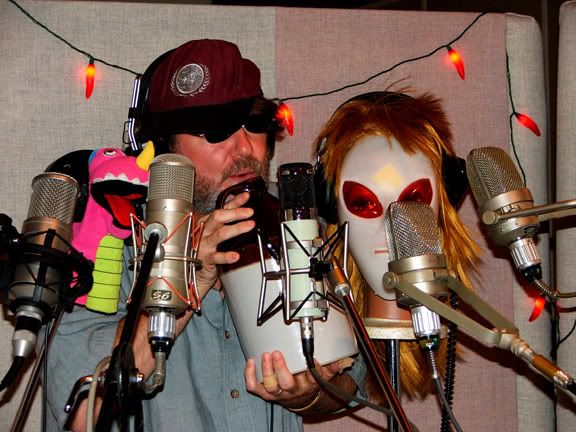 John Bell, vocals/guitar/and apparently the jug/, in the studio working on the new album.